ST PETERS CHURCH
St Peters is a warm-natured friendly Church, meeting in a historic building in the village of Stanion. It serves the people of Stanion and nearby Little Stanion. The building is currently in the planning process of a re-ordering, in order to provide toilet and servery faciities, as well as better heating and a more flexible space. St Peters is a growing congregation. See below for our regular services and special services and events.
Regular Services
First Sunday every month @ 11am - Holy Communion Service

using a contemporary Anglican Liturgy (Common Worship) with a variety of music and hymns/songs. (The service is also suitable for those who do not wish to take Communion. You may either come forward to receive a simple blessing, or remain in your seat as the bread and wine is shared, as some do). Good refreshments are served too.
Third Sunday every month @ 11.30 am - All Ages Service

in a very relaxed style. Music, story, hymns/songs, crafts and any other activities as relevant. 'Respectful fun with a meaning' is one way the service has been described and 'this really is suitable for all ages' is another comment. There is a real community feel about this service, and whatever age or level of faith you will be given a very warm welcome.
Fifth Sunday in a month - As advertised.

Whenever there is a fifth Sunday in the month we join with our other local Churches for worship. This varies in content and venue (e.g. we have done summer ones outdoors).
_______________________________________
Other Activities
Below are our forthcoming events: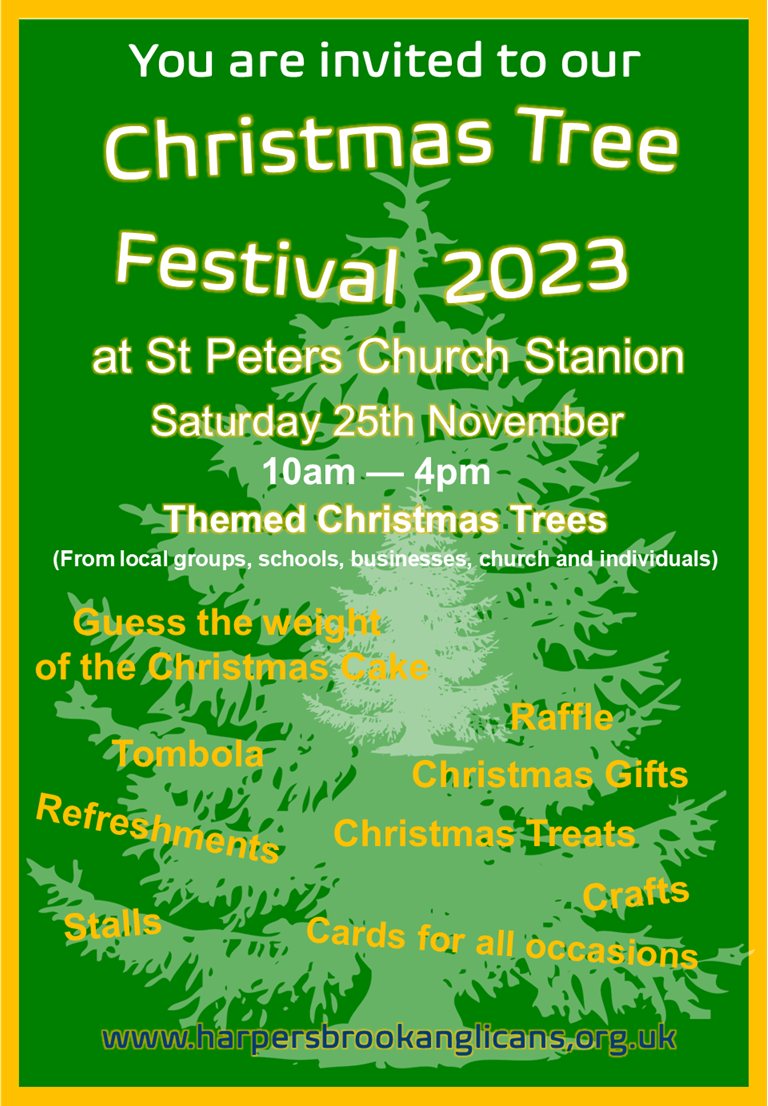 -- All Ages Christas Story Service. Sunday December 17th @ 11.30am - Celebrating the Christmas Message. Coming dressed as a Nativity Character is optional but welcomed!
-- Blue Christmas Service. Tuesday 19th December 7pm. A quiet Reflective Service for Christmas on the longest night of the year. A short time of Christmas Peace.
-- Christingle Service. Christmas Eve 3.30 pm
-- First Communion of Christmas 8.30pm, with Seasonal Readings and Carols
-- New Years Eve Service with prayers for the coming year of 2024 11am