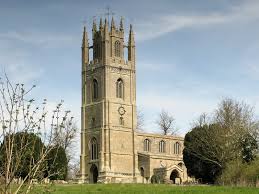 St Peters Church Lowick
St Peters Church meets in an historic building on the edge of the small village of Lowick. A congregation has met there for centuries. The building itself has many interesting and unique aspects which make it regularly visited by those interested in Church Archaeology.
Regular Services
Every Fourth Sunday @10am - Holy Communion using Church of England Common Worship with an organ accompaniment to the liturgy, hymns and songs.
Fifth Sunday in a month - As advertised. Whenever there is a fifth Sunday in the month we join with our other local Churches for worship. This varies in content and venue and is advertised accordingly. One thing is certain ... you are very welcome.
Other Events and Activities
Tuesday May 17th @ 7 pm Annual Parish Meeting in The Germaine Rooms 1, Drayton Road Lowick
April 9th 2023 Easter Day Family Communion Service @ 10am
--------------------------------
Foe details of our Benefice App please click here